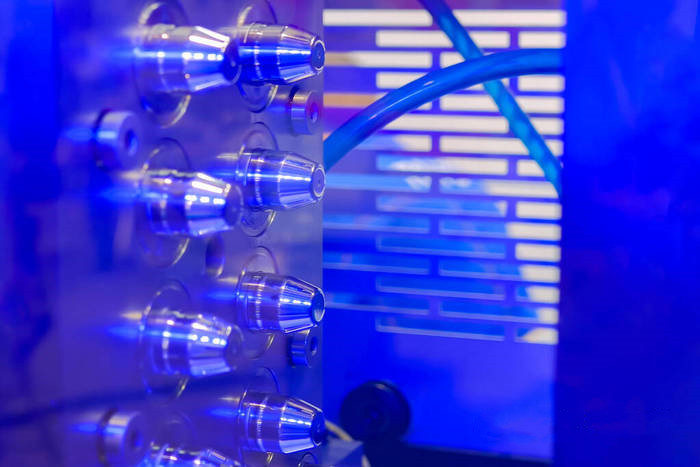 We've already learned a thing or two about the mold change solution for injection molding machines – HVR MAG quick mold change system, and how it works with the machine. But, gaining a better understanding on the operational conditions for this magnetic mold clamping system, can do MORE good to your machine and the molding process.
The conditions will be listed for the 2 body parts of quick mold change system – the control cabinet and magnetic platens.
Operational conditions for control cabinet
Environmental Temperature: -20℃~50℃;
Humidity: relative humidity≤50% when environmental temperature at 40℃; higher   relative humidity allowable when at lower temperature (relative humidity≤90% when at  20℃)
Power supply: AC200V/220V/380V/415V/440V/480V(Optional); Input voltage wave range within±10%.
Frequency:50/60HZ;
Note:please confirm the labeled input voltage & frequency is applicable for your working conditions.
Operational conditions for magnetic platens
Mold Temperature: 0℃~120℃(T1),0℃~150℃(T2),0℃~180℃(T3) (T1,T2,T3 – magnetic platen specifications for different mold temperatures)
If the backside temperature of the mold, exceeds the allowed maximum operating temperature for the platens selected, will lead to decreased clamping force to the mold. To avoid that, insulation for the backside of the mold is required.
Note:please confirm the labeled environment temperature is applicable for your working conditions.
No humidity requirement;
Atmosphere Pressure: 86kPa~106kPa.
Knowing the above mentioned operational conditions for each part of the quick mold change system from HVR MAG, will at some degree avoid occasional mis-operations due to the lack of related knowledge. Or if there are other limitations or considerations that should be noted, feel free to leave a comment below.