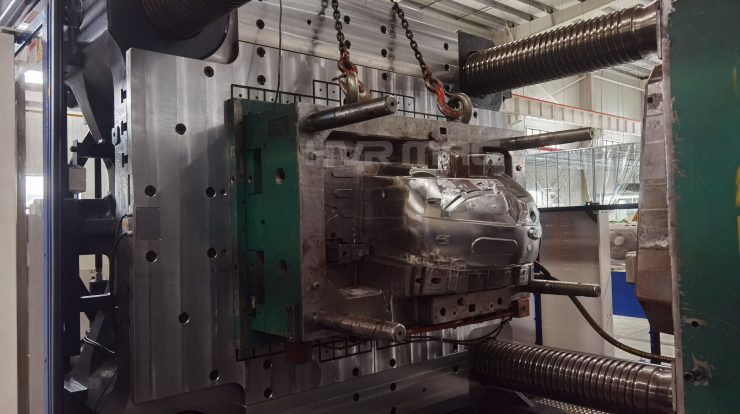 In the automotive industry, a car comprises thousands of parts. Plastic products, especially plastic injection molded products, are widely used in the manufacture of automobiles because of their lightweight, good mechanical properties, corrosion resistance, good electrical insulation, freedom of design, low manufacturing costs, and the possibility of continuous batch production, and stable performance. Here is an application case of quick mold change system for bumper manufacturing.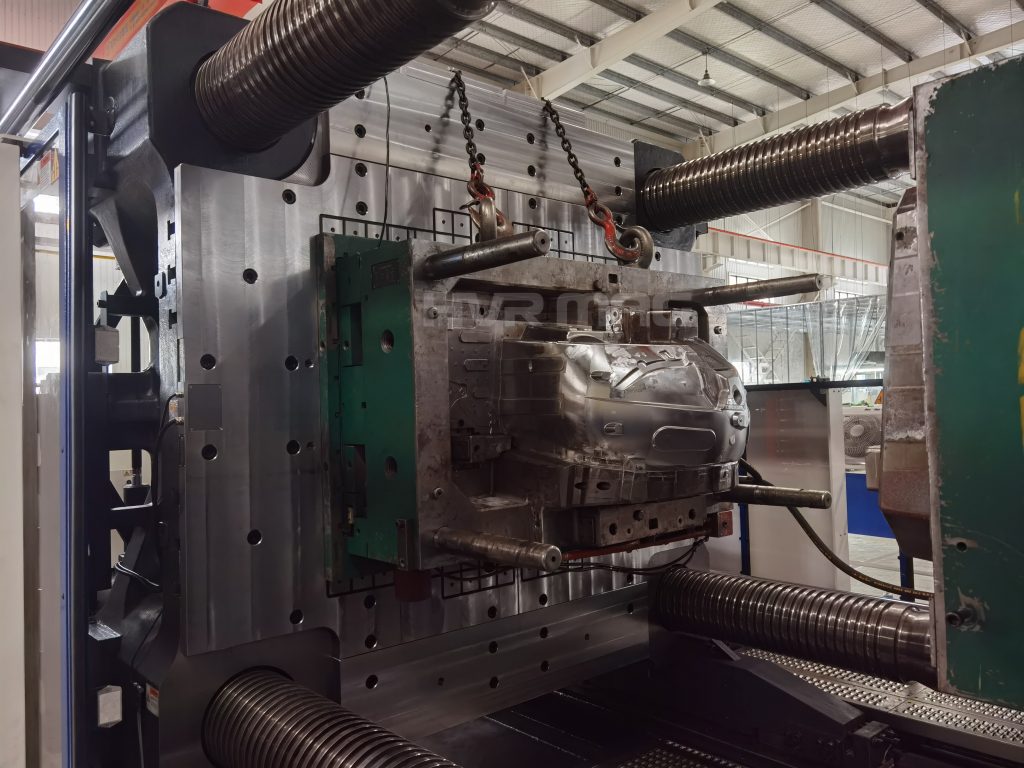 The bumper is one of the safety devices and exterior parts that absorb and mitigate external impacts and protect the front and rear of the body. In the design and manufacture of bumpers, the aesthetics of the bodywork is taken into account. Still, adequate safety performance is also required to mitigate the impact of a collision and ensure the safety of pedestrians and drivers. At the same time, the increasing demand for lighter vehicles needs bumpers to be as light in weight as possible to reduce consumption.
As the market becomes increasingly competitive, bumper manufacturers must supply qualified products for different vehicle models in parallel, insets, and on time. As a result, the intervals between mold changes will become shorter, and the frequency of mold change will increase. The frequency of mold change will inevitably lead to a significant increase in machine downtime, which will severely impact productivity and machine utilization, resulting in longer delivery times and an inefficient return on investment. How can we improve equipment utilization? How do we improve production efficiency? The HVR Quick mold Change System will tell you the answer.
Problems with traditional mold changes:
-time-consuming, labor-intensive, and the safety system is not guaranteed
-Mould platens are often placed irregularly, delaying mold change time
-Manual adjustment of the mold change position, delaying the trial production time
-Inconsistent mold dimensions, which prolonged the mold selection time outside working hours and increased the labor intensity of workers
HVR recommended a quick-change system to this customer to replace the traditional mold change method.
-Flexible production for multiple varieties and small batches
-Fast delivery, shortening lead times, and reducing customer waiting times for products
-excellent quality, reducing possible errors in the adjustment process
-Efficient production and reduced downtime for mold changes mean higher productivity
-Significant reduction in product scrap
After implementing a quick mold change system, the auto parts manufacturing enjoys the following benefits:
-Reduced inventory, as quantities are reduced, and changeovers are more frequent
-Increased machine capacity through higher throughput and product revenue
-Shorter lead times due to quicker changeovers, More competitive, through on-time delivery, and better service to the customer
-Improved auto parts quality due to repeatable positioning and clamping forces
-Reduced labor costs since mold changes can often be carried out by the operator in a few seconds.
Improved safety: The mold is controlled and moves smoothly in and out of the plastic injection machine during the mold change. The plastic injection machine would not work with an automated system if the mold was not appropriately clamped.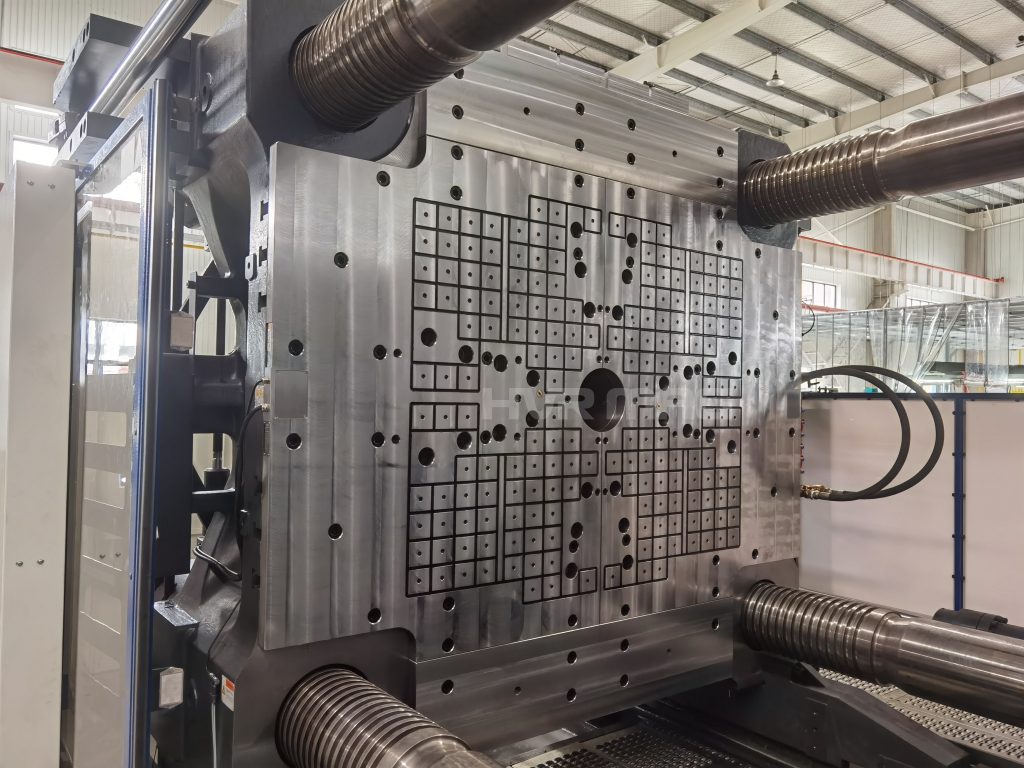 A well-designed quick mold change system can significantly improve the overall efficiency of an automobile parts enterprise. The HVR Magnetic Quick Mould Change System is exceptionally safe, flexible, and practical, with clear competitive advantages. Uniform force on the magnetic platens, without the need for excessive additional screw fixing. Perfectly uniform clamping force, avoiding any vibrations and deflections of the mold. The total weight of the movable platen is reduced by more than 8% compared to conventional magnetic platen covered in its entirety onto a standard platen, allowing the plastic injection machine to run faster, reducing wear and tear on the molding machine and reducing energy consumption. Contact us now if you have any questions: https://www.magneticplaten.com/contact.html