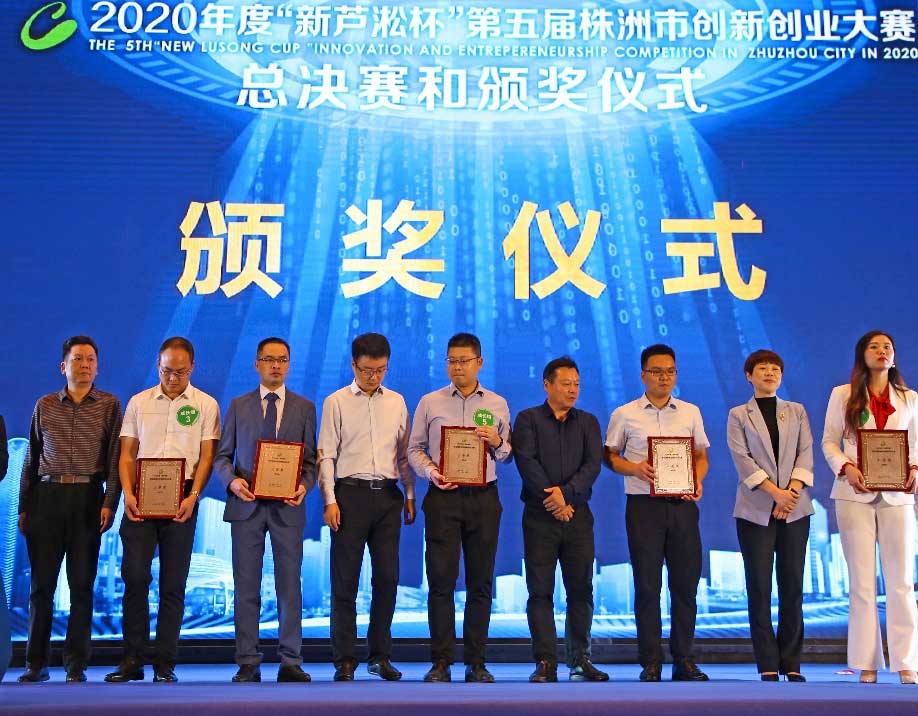 The 5th "New Lusong Cup" Zhuzhou Inovative Venture Competition Final and the award ceremony hosted by the Municipal Science & Technology Bureau together with the Lusong District Government, were held on September 18, 2020. HVR MAG Intelligent and with High Performance Project "Single Minute Exchange of Die (SMED)" won the Third Prize in the growth group, through fierce competition against all the 12 finalists.
Mold (Die) Change has become an essential part of machining procedures in modern plastic injection molding industry which has a demanding requirement about the mold clamping system. Basically it works pretty much like this: First, electropermanent magnets are bolted to the platens on an injection molding press. And after a short electrical pulse, the system is magnetized and will clamp the mold within several seconds. The magnetic mold clamp does not rely on power to remain magnetized. That means a power outage will not affect the magnetic force.
HVR MAG optimized magnetic mold clamping system, provides a uniform magnetic clamping force on contact surface, and can keep the mold in the exact same position in the same way, each time. A single operator can easily and safely performs the operation, without working closely to the machine.
With HVR SMED implemented, compared with conventional mechanical/hydraulic clamping, factories and companies will enjoy the following benefits:
Extended working life of the mold or die and elimination of potential safety hazard of personnel
Drastically shortened 1-4 hours wire chaning time to 3 minutes, thus reducing the machine downtime
Boosted production efficiency with reduced labor costs and improved lead times, du to the quick mold change overs
Enhanced Quality of parts due to the repeatable precision positioning and stable magnetic clamping forces.
HVR MAG'S SMED project consists of the following 4 major parts:
1.Electro permanent magnetic clamping components: including magnetic modules and platens
2.Water/Oil quick connection system: Manual/Auto mode options available, which can achieve the following goals:
1)Significantly lower defect rate
2)Prevent wastage of production materials
3)Avoid delays in delivery time
4)Reduce possible dangers that may occure due to the reliance on operator's experience
5)Effectively improve workshop 5S management
3.Die change platform system: allows to realize automatic mold change, ful realization of the ultimate performance of SMED (3-minute automatic mold change device
4.Automatic mold base and preheating station: the application of the technology of intelligent storage to manage molds, helps realize the comprehensive effectiveness of scientific management of mold storage, access, and regular maintenance, and can enter the preheating process in advance to ensure accurate production.
HVR MAG has always been holding to the developing concept of "technology is the primary productive force, technology is the pioneer". We strive to build a benchmark of corporate image for innovation. In the future, HVR Magnet will endeavour to devoting itself to innovative application of electric permanent magnet industry, and integrates that into our enterprise spirit.