This week's new shipment of a set of magnetic platens, of a large 2100 ton injection molding machine.

These folding magnetic platens for quick mold change, with square magnet poles, were packed in wooden case, all wrapped up.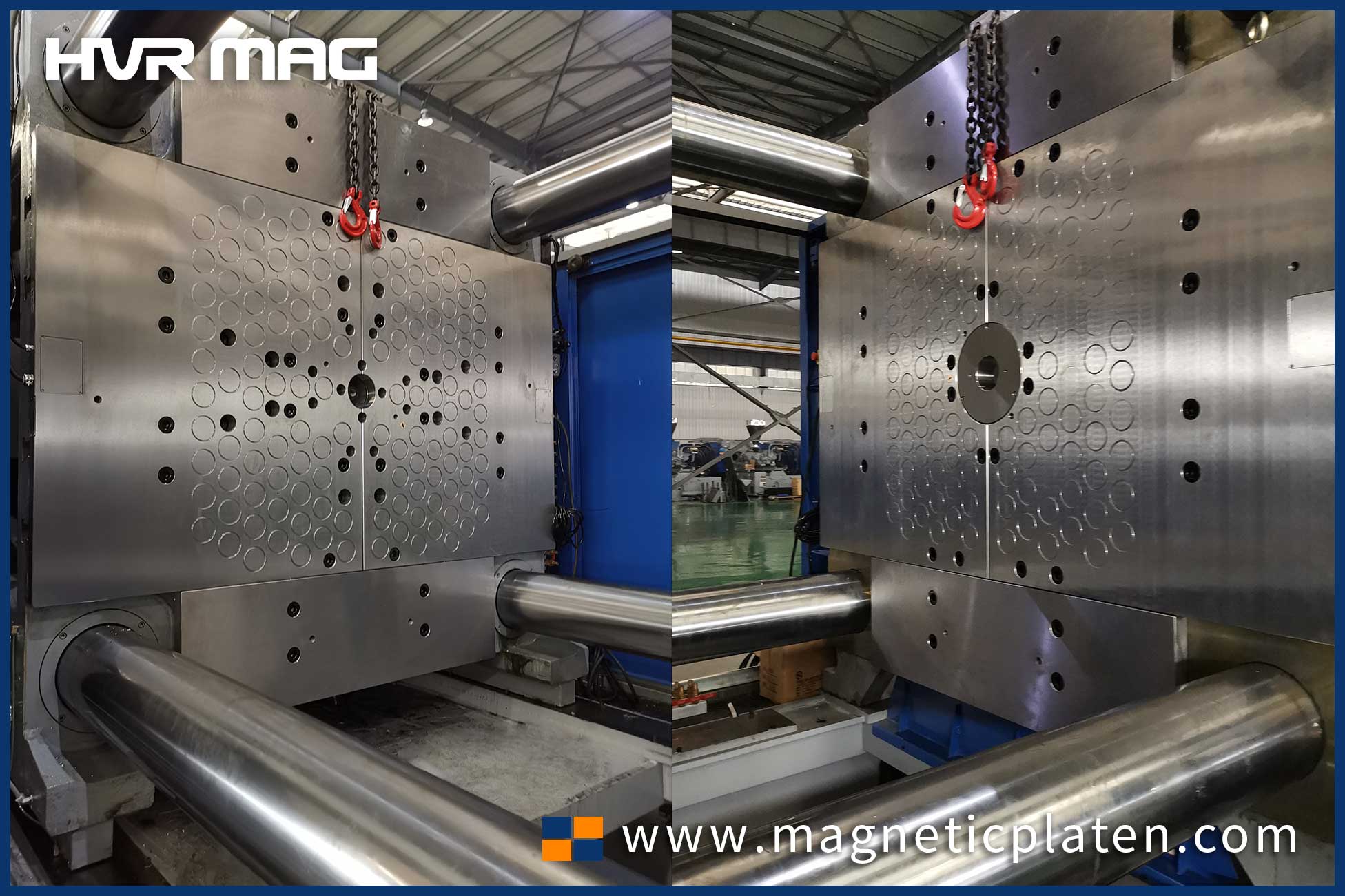 Also, we've done folding magnetic platens, with round magnet poles, installed on a 1500 ton injection molding machine last year.
The round magnet poles are our standard design of magnetic platens; but if clients have special request on the poles, we can do the square type.
See more different applications of magnetic platens for injection molding, please go to our
case page
.