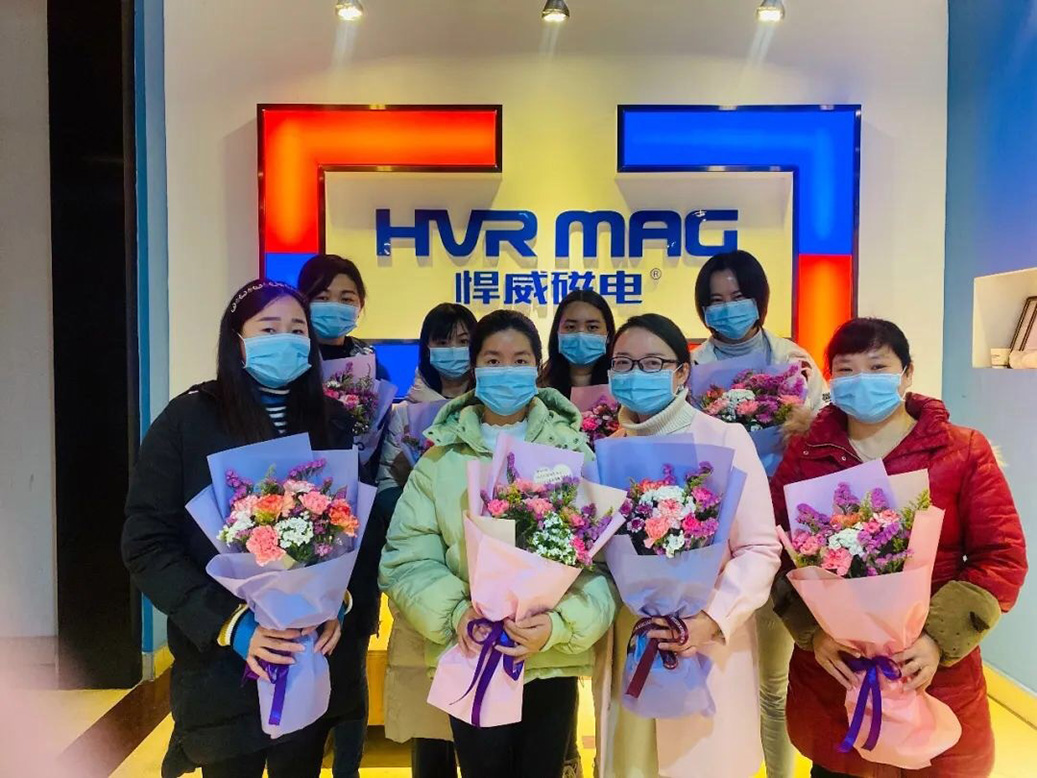 International Women's Day (8 March) is an occasion marked by women's groups around the world. This date is also commemorated at the United Nations and is designated in many countries as a national holiday.
HVR MAG is a young company full of energy, with humanistic management and enough development space. Talent is gender-neutral, everyone in HVR has its own value. HVR MAG is a people-centered company, on this special day, each female employee are received a beautiful flower——A blessing from the company.
HVR MAG will progress together with all employees and create a better working environment for all employees.