The latest application of HVR MAG's magnetic mold clamps, equipped on 120 ton Haitian injection molding machine, for quick mold change solution to reduce client factory's machine downtime.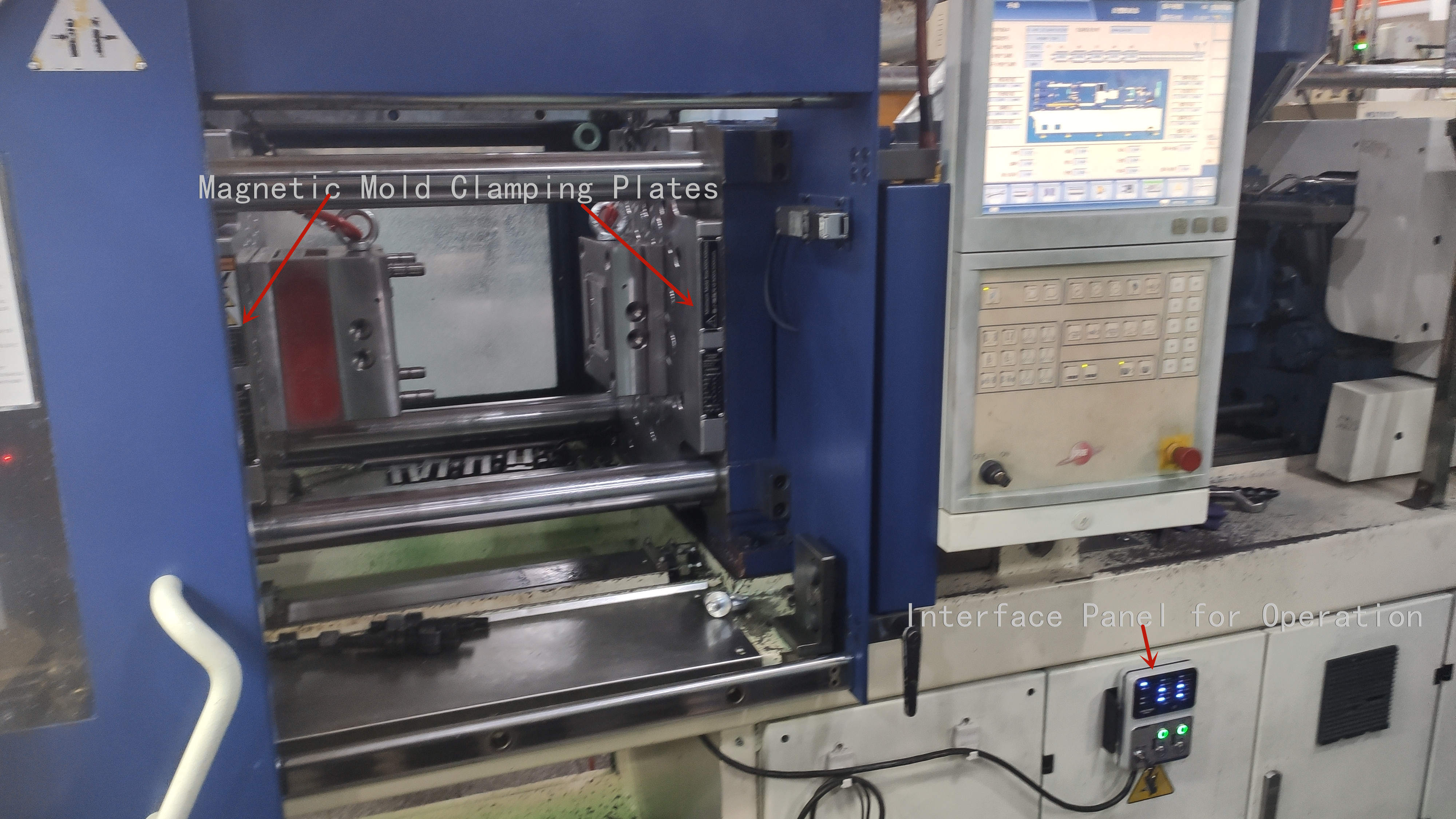 What Is Quick Mold Change?
Quick mold change means that the material for the next injection molding procedure is in place, automation is set-up and the mold is located and clamped in position. With the quick mold change system, the mold no matter the size or shape, is clamped in a safer and quicker way each time.
Magnetic mold clamps, boost the advantage that other mold clamps don't have - they have higher flexibility to molds. Molds in different weight, size, shape, can all be clamped and changed by magnetic clamping force.
Other than small tonnages,
HVR MAG
can manufacture magnetic mold clamps for 50-4000 ton injection molding machines. Mold changing time can be significantly reduced from hours to several minutes. Learn more about our magnet clamping system, welcome to visit our
product page
.